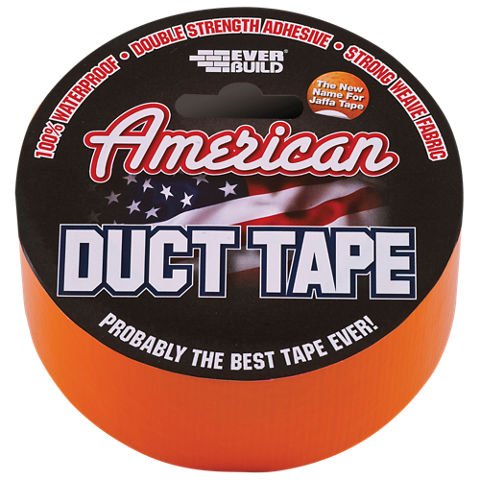 EVERBUILD® American Duct Tape
100% Waterproof Multi-use Duct Tape with double strength adhesive
EVERBUILD® American Duct Tape is a remarkable tape which is not only thick, strong and 100% waterproof; it also has the most amazing adhesive quality. It will stick to most surfaces and substrates and can be used internally as well as externally.
Will stick to most common surfaces including polythene.
Stronger than standard Gaffa tapes.
Waterproof.  
Adhesive
Calendered Natural Rubber
Adhesion To Steel
8.76 N/cm